Cow Grass
,
Garden Maintenance
,
Garden Plants
,
Gardening Service
,
Grass Cutting Service
Carpet Grass (Zoysia Japonica)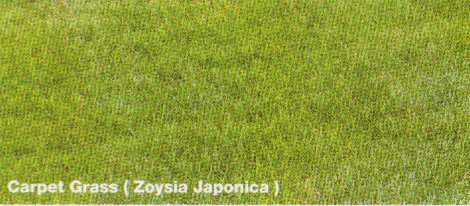 Classified as fine truf, carpet grass is commonly found on private property and condominiums. It's soft appearance adds a smoothing touch to environment. Although more costly than cow-grass, it still considered rather affordable.